Water Heater Services in South Jordan, UT
Water Heater Installations, Repairs, and Replacements
At Tankless Xperts and Plumbing, we are honored to be known for being the best in the tankless water heater installation business! Our founder is a Master Plumber with a rare breadth of experience and a focus on superior-quality installations for water heaters of all types, including traditional tank-style water heaters for homes and businesses.
If you're having trouble with your water heater, give us a call at (801) 383-0043 or contact us online! You can also read our reviews to hear more.
How Hard Water Affects Your Water Heater
As a Utah native, our founder is very familiar with the havoc our hard water plays on water heaters. Over time, even the best brands can begin to fail as the mineral scale builds up. The calcium and magnesium in our water settles at the bottom of the tank, and the system can no longer heat the water easily, and eventually will fail.
At Tankless Xperts and Plumbing, we not only specialize in tankless water heater installation but also offer exceptional water heater repair services. Our team is highly skilled and experienced in handling various types of water heaters, including traditional tank-style models. We understand the challenges posed by hard water in Utah and its detrimental effects on water heaters.
With our water heater repair services in Utah, we address the common issue of mineral scale buildup caused by calcium and magnesium deposits in the tank. Over time, these deposits can impede the heating process and eventually lead to system failure. Our expert technicians are equipped to diagnose and resolve these problems, ensuring an efficient and reliable hot water supply for your home. Trust our Master Plumber and his extensive expertise to deliver superior-quality water heater repairs in Utah.
If you need water heater repairs in Utah, call us at (801) 383-0043 or fill out a short form online!
Need a New Water Heater? Talk to Us.
Whether you are considering switching to tankless or need to replace an older unit with a new tank water heater, we can advise you of the best plumbing options available, with the right capacity for your family and home, and that suits your budget. Our rates are competitive, and we are proud to be known for the high quality of our water heater installations.
For reliable, quick water heater replacements in Utah, call us at (801) 383-0043or fill out a contact form!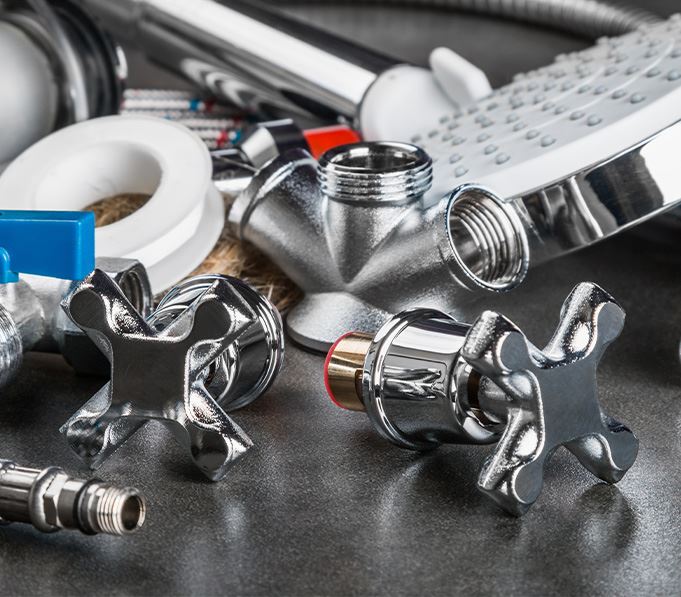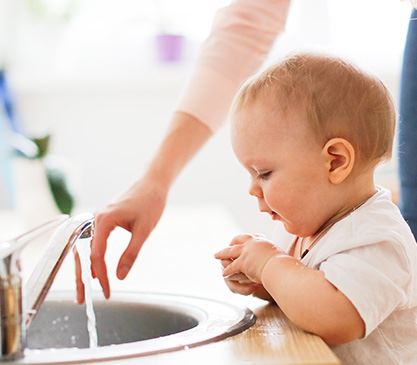 Reviews & Testimonials Hear From Our Happy Customers
"Definitely recommended"

Jordan and his co-worker were prompt and were able to complete the job in less than 1 day.

"Prompt & Courteous"

I highly recommend TanklessXperts and will definitely call them again!

"Called me back right away!"

Can't recommend these guys enough. Honest, reliable, and reasonable pricing. They go the extra mile to make you happy.

"Pleasant and professional"

His response was timely, he is always pleasant and professional.

"More than 5 stars!"

They were extremely competitive, showed up on time, and did quality work.

"Went over everything with me"

They went right to work and everything was done as described in previous meetings.

"Very happy with the work"

The techs were very polite and pleasant and even took the time to explain to me how the whole system works.

"High quality work"

They took the time to show me the different parts of my tankless water heater and fully explained the potential issues that could be causing the problem I was having.
Delivering Services Beyond Expectations Plumbing Problems Can Be a Headache - We're Here to Help!
Licensed & Insured

Owned by a licensed master plumber, we make sure our team continues to learn and improve their skills using the most innovative processes.

20+ Years of Plumbing Experience

Our team of professionals is prepared to take on any size job! We make sure things are done right the first time.

Over 1,000 Satisfied Customers

We pride ourselves on quality customer service. While we hope you don't need to call us again, we're here if you do.

Fair, Competitive Pricing

We believe in pricing transparency. With our extensive experience, we're happy to provide both phone and in-person estimates.
Price Your Job in 60 Seconds
Safe, Fast Water Heater Installations in Salt Lake County, Utah County & the Surrounding Areas
When we replace a water heater, you can trust us to perform the installation up to code. Our focus is on ensuring every detail is correct, so the unit is safe and operates properly. We can evaluate the current condition of your water heater and repair it if that is all it needs.
We specialize in servicing, installing, and repairing all standard water heaters and, of course, tankless models! We offer payment plans and financing based on the total amount and your credit history.
Contact us at (801) 383-0043 for a free estimate for water heater installation or repair in Salt Lake, Utah, or Davis county.