Piping & Repiping in South Jordan, Utah
Is it time to consider repiping your home? Over time, the plumbing system in an older home may begin to fail, developing leaks, whether in walls, under floors, or under the slab. A leaking system can cause extensive damage to your home, and in some cases, repiping is the best option – and it could be more affordable than you think!
Do I Need New Pipes?
Some of the symptoms of a failing plumbing system include:
Low water pressure
Uneven water pressure
Discolored or rusty water
Water emits a bad odor
Water pressure fluctuates with use
Regular water leaks develop
Your water bill has suddenly increased
Changes in water quality
Is it Possible That I Have Lead Pipes?
It is certainly possible to have lead pipes in this day and age, although it's not as common. This applies to homes built before the 1980s and especially before the 1950s. If you are unsure about the type of pipes underneath your home, a plumber will be able to tell you.
There are a few signs lead pipes may be present, such as a metallic taste, but this could also be present with copper pipes. There isn't much you can do on your own to find out, so give us a call, and we'll be happy to put your worries to rest.
Your Family Deserves Clean, Healthy Water
Older plumbing systems that were installed before 1986 may have used lead solder. Galvanized piping systems are common in older homes, and prone to corrosion, rust, and eventually, leaks. If you have an older home, our team of professional technicians at Tankless Xperts and Plumbing can replace your entire pipe system quickly and efficiently, with minimal disruption to your home and lifestyle.
Repiping Experts Serving Salt Lake County, Utah County, and the Surrounding Areas
Our repiping specialists will install an entirely new system, removing galvanized or older polybutylene pipe, replacing it with the highest quality PEX pipe. We not only install new pipes, but the shut-off valves, new outdoor faucets, as well as all other vital upgrades. PEX pipe is a next-generation plastic piping system, flexible, safe, and durable. PEX is the ideal replacement piping for your home.
We install advanced plumbing systems with the latest, up-to-code techniques, all but eliminating the risk of leaks associated with the older techniques, which had multiple connection points. If you are going to repipe, we do the job right the first time!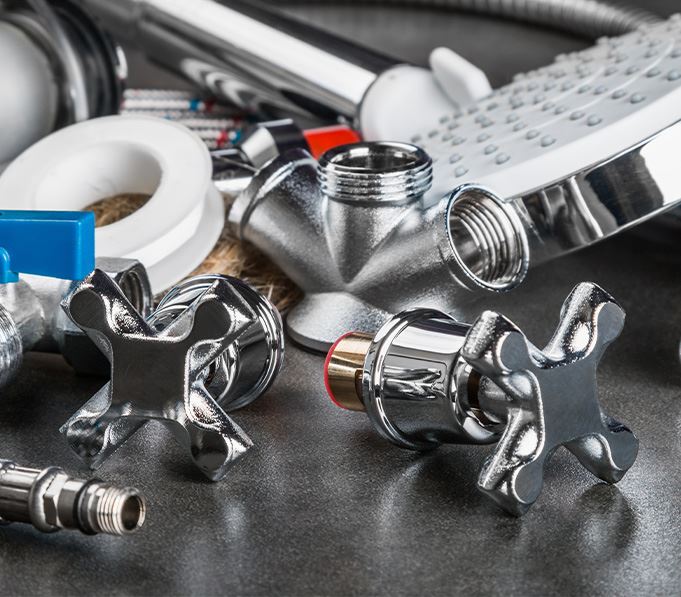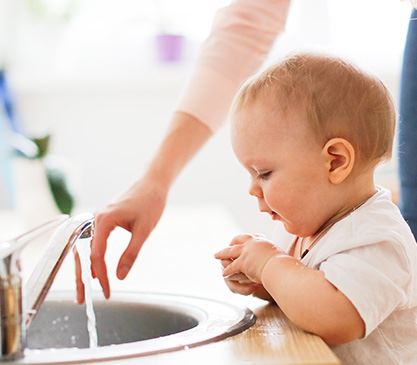 Reviews & Testimonials Hear From Our Happy Customers
"Definitely recommended"

Jordan and his co-worker were prompt and were able to complete the job in less than 1 day.

"Prompt & Courteous"

I highly recommend TanklessXperts and will definitely call them again!

"Called me back right away!"

Can't recommend these guys enough. Honest, reliable, and reasonable pricing. They go the extra mile to make you happy.

"Pleasant and professional"

His response was timely, he is always pleasant and professional.

"More than 5 stars!"

They were extremely competitive, showed up on time, and did quality work.

"Went over everything with me"

They went right to work and everything was done as described in previous meetings.

"Very happy with the work"

The techs were very polite and pleasant and even took the time to explain to me how the whole system works.

"High quality work"

They took the time to show me the different parts of my tankless water heater and fully explained the potential issues that could be causing the problem I was having.
Delivering Services Beyond Expectations Plumbing Problems Can Be a Headache - We're Here to Help!
Licensed & Insured

Owned by a licensed master plumber, we make sure our team continues to learn and improve their skills using the most innovative processes.

20+ Years of Plumbing Experience

Our team of professionals is prepared to take on any size job! We make sure things are done right the first time.

Over 1,000 Satisfied Customers

We pride ourselves on quality customer service. While we hope you don't need to call us again, we're here if you do.

Fair, Competitive Pricing

We believe in pricing transparency. With our extensive experience, we're happy to provide both phone and in-person estimates.
Price Your Job in 60 Seconds
Why Choose Us?
Your home is your castle, but when the water system is old, corroded, and prone to leaks, it is costly and can cause serious damage to your home. When it is time to pipe a new build, or repipe your home, you can trust the team at Tankless Xperts and Plumbing – we don't like to mention the many wrongly installed systems we have fixed, but it is a fact – not every plumbing company has the skills, experience, and professional approach we offer in piping and repiping services. Payment plans and financing options are available, based on credit history.
Contact us at (801) 383-0043 for a free estimate for piping and repiping – we do it right, the first time!